There are arguably several aviation schools in Nigeria and in Lagos that you may not know of. These schools have there unique significances.
We have listed below the Top 3 Best Aviation School in Lagos, Nigeria.
NUMBER 1: AEROCONSULT LTD.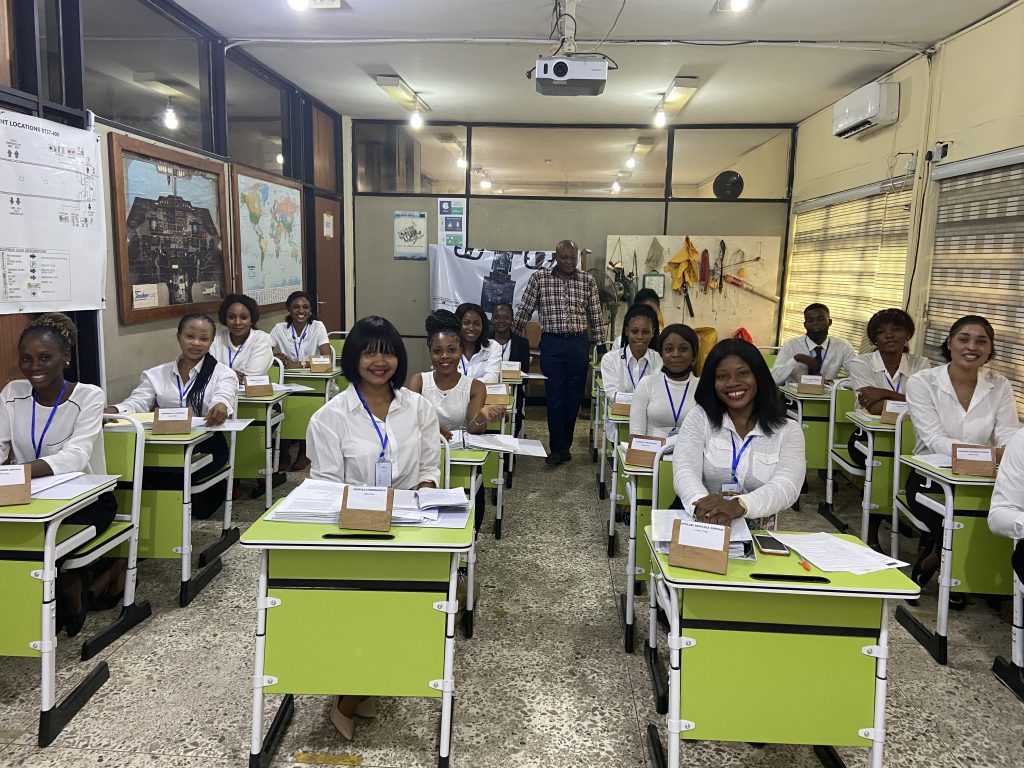 DATE OF INCORPORATION: 21 October 1993
LEGAL STATUS: Company Limited by shares
APPROVED TRAINING ORGANISATION (ATO) NO: ATO/AA/002
PRINCIPAL ACTIVITIES:
AEROCONSULT is a leading specialist aviation technical consultancy firm in Nigeria offering services in operations, engineering and management consulting to aviation and allied industries. It is also approved by the Nigerian Civil Aviation Authority (NCAA) as an Approved Training Organisation (ATO) with Approval No: ATO/AA/002
The services offered by Aeroconsult which incorporates an Aviation Training Centre for NCAA Approved Flight Dispatchers / Flight Operations Officers and Cabin Crew Training, Aircraft Maintenance Licence Preparatory, B737 Type Training Courses, also cover a wide range of Aviation Business and Professional Development Courses, Seminars, Workshops and Conferences. Also included as part of our areas of speciality are specialised services to Oil & Gas Services Organisations, altogether encompassing:
AVIATION TRAINING AND CONSULTANCY SERVICES
CONTACT:
29, ADENIYI JONES AVENUE
P. O. BOX 2051, IKEJA – LAGOS, NIGERIA.
TELEPHONE: 08033457500, 08034625878, 08120951018
E-MAIL: aeroconsulttraining@yahoo.com
WEBSITE: www.aeroconsultonline.com; inquiry@aeroconsultonline.com

NUMBER 2: UNIVERSAL SCHOOL OF AVIATION
APPROVED TRAINING ORGANISATION (ATO) NO: NCAA/ATO/AA/011
PRINCIPAL ACTIVITIES:
This institution is developed to meet the needs of the aviation industry by way of producing well-trained staff for both domestic and international aviation-related organizations.
Since its inception, the institute has recorded tremendous achievements in the area of manpower development and also reduces the rate of unemployment through our employment opportunity which is given to all students.
Students and close partners abbreviate the name of the institution and came up with U.S.A as an acronym for UNIVERSAL SCHOOL OF AVIATION.
NUMBER 3: LANDOVER AVIATION BUSINESS SCHOOL
PRINCIPAL ACTIVITIES:
Landover Aviation Business School (LABS) became operational in 2002.
LABS is a Nigerian Civil Aviation Authority (NCAA) Approved Training Organization (ATO) and an International Air Transport Association (IATA) Authorized Training Centre (ATC) that offer wide range of aviation related programmes for individuals aspiring to start and develop a career in the aviation industry. We are equipped with State-of-the-Art facilities that enhance learning and guarantee trainees an outstanding value for the resources invested with us.
In addition, we provide high quality, customized and result oriented training and support services to our students and corporate clients with qualified instructors who create master minds and transform learning.